le 12 avril 2021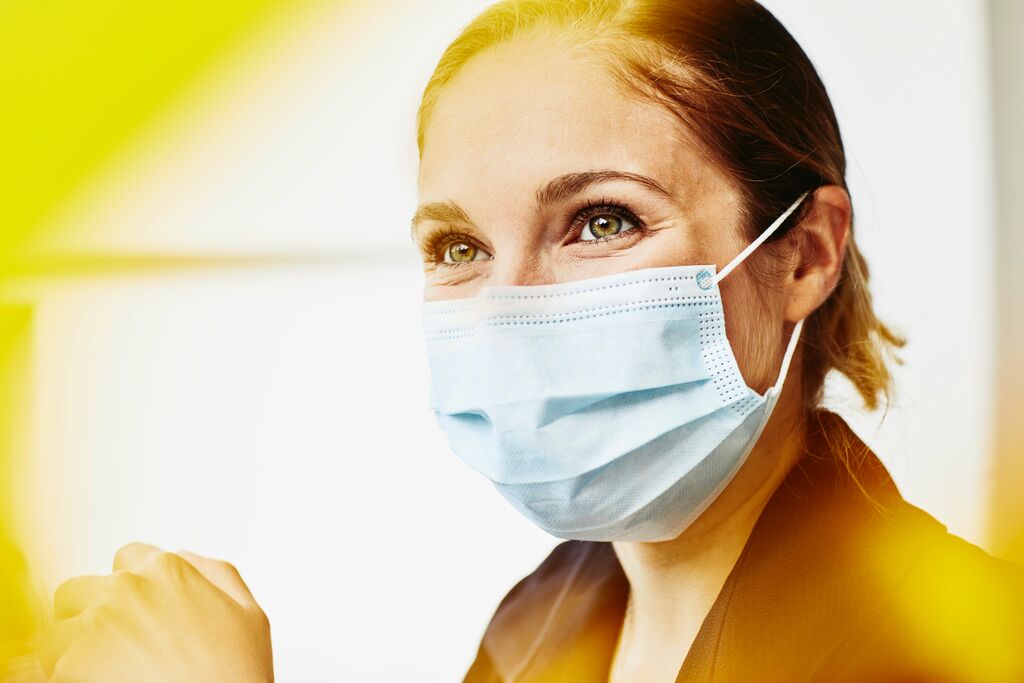 Compassion: the key for companies post-Covid
[Click here to read the French version]
The French have been adapting to lockdowns in their various forms for over a year now. The organisation of our lives has been abruptly dictated by wave after wave, of curfews, social distancing and travel restrictions. 
The job market has been hit head-on by COVID-19 as the organisation of companies can no longer count on the traditional model of on-site workers. In January 2021, a total of 2.1 million people were on the French furlough scheme. This equates to 11% of employees in the private sector in France. In addition a quarter of employees have been working from home at least one day a week1. Obviously, compulsory remote working is impacting the short and the long term future of workplaces. 
While 2021 should mark a "return to normal" as vaccination rates increase, it is inevitable a new working organisation will be born from the crisis. 
A completely digital future of remote workers is a fantasy. Professional life is an essential social experience that can't be entirely reproduced via video-conference. Nevertheless, employees have grown to like working from home, so continuing to offer this flexibility, for at least a few days a week, will become an important trend. 
How does a company reignite a feeling of belonging in a distanced workforce ? The line managers' role has proven to be keystone. Empathetic managers have pivoted away from traditional models of performance control to ones based on trust. Employees have discovered a new form of autonomy in managing their daily tasks and the compassionate manager has learnt to accompany them in this new reality. Not all work is site-specific, which has been a revelation for managers and employees alike. 
While the learning curve for managers has often been painful and rather bumpy, the crisis has exposed a hidden secret: the power of worker agency. Empowering individuals to take responsibility for how they work and to encourage their initiative has given them a central role in accelerating the transition to a more flexible company structure. This new, less vertical organisation, is set to last.
The compassionate management paradigm requires nurturing and development. The harsh nature of the first lockdown in France in 2020 created an environment which favoured spontaneous re-organisation. Line managers were forced to rethink their relationship with their teams alongside dealing with their own isolation. Those who not only survived this challenge but thrived in juggling remote and on-site working, have sown the structural seeds of good practice. They have much to contribute moving forward. How do we develop line managers to identify, unite and deepen best practices for hybrid team management to harvest the benefits  ? Now is the perfect time for discussion and collaboration, an opportunity to take a step back to let collective intelligence bring about innovation. 
A more in-depth dialogue between managers and their teams will present a triple benefit. Employees will take responsibility and an active role in shaping the future of the company. This new approach will bring back values lost during the crisis, promoting meaningful work that motivates employees. For employees put on furlough, it will help them rediscover the feeling of belonging that has been so tested over the last months. What's more, the whole company will benefit. By making more room for field experience and encouraging managers to develop their emotional intelligence, the company offers them a more stimulating role and optimises their performance.
The challenge is anything but trivial. The companies that succeed in making this organisational shift and make it part of their future plans, will be the leaders of tomorrow. Even better, they'll be in a position to attract the best talent looking to flourish in a kind environment. 
The crisis has turned our relationship with work upside down. It's caused suffering, as we can see from the psychological consequences resulting from the lack of physical contact. We mustn't underestimate this. But it must be an opportunity to adopt a new vision of the workplace, more focused on people and their talent. It's a chance to demonstrate that quality of work life must be a performance driver.
Frank Ribuot
President, Groupe Randstad France
Tribune initially published in Les Echos on April 8, 2021.