le 4 décembre 2019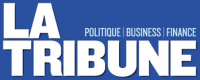 The digital society demands ambitious on-going training
Tribune originally published in French in La Tribune on June 21, 2019.
People are naturally curious about digital technologies, because they inspire both fear and respect. The workplace does not escape this digital obsession. For some, digital technology is a promise of universal self-fulfilment through work, since it frees everyone from mindless, repetitive tasks. For others, this revolution marks the advent of "Piece-Rate System 2.0″, an abrupt return to the most stringent Taylorism.
While this may not be the first time the working world is being turned upside down, the digital revolution is set apart by one element, essential to understanding the challenge ahead: the sense of time. Innovation cycles are drastically being shortened, and as soon as a technology reaches maturity, it is potentially overtaken by a new standard that is more agile, more efficient and even better suited to its purpose. This sense of time implies upgrading employees' skills at an ever-increasing pace – or rather, on-going upgrading – where the revolutions of the past were perhaps more brutal, but also less frequent.
I do not believe in the fanciful predictions to the effect that the vast majority of jobs in the next ten years do not yet exist, or that digital technologies will destroy millions of jobs. The new jobs driven by digital technology are the product of on-going change, which need not leave us behind provided that our mindset changes.
The education system has partially failed to produce the technical skills that companies have been demanding for almost thirty years. This is evidenced by the welders or machine turners who our industries are desperate to hire. And yet, we continue to base our hopes on State Education alone, while the need of companies for new skills is fast overtaking the system's ability to produce them. School curricula are unable to keep pace with digital innovation. The high school reform, which includes compulsory digital education from the first year of secondary schooling onwards, is undoubtedly a step in the right direction as it guarantees a « minimum digital culture » for all. The availability of a « digital and computer science » option will further anchor the legitimacy of this learning stream. However, most of today's high school graduates will not be joining companies for another three to five years.
Even if we are still in the very early stages of the digital revolution, the know-how gap is already posing a problem. This is especially true since another barrier, a cultural one this time, further aggravates the situation. According to the Randstad re.search survey[1], French adults totally underestimate the extent and necessity of this vocational adaptation for themselves, even though they are fully aware of the need for their children to embrace digital careers.
Against this backdrop, our on-going training system arises, more than ever, as the right lever for adapting skills to the new digital environment. However, this only holds true if we switch from a logic of adjustment to one of truly matching know-how to the demand. At a time when the government is promoting a new on-going training culture by making employees play an active part in their own training, it must raise awareness of the need to upgrade digital skills. This is all the more true since this paradigm shift is not the prerogative of the start-up nation alone, but has an impact on all jobs, including the production sectors that may seem the least concerned by the issue.
The biggest corporations have taken this challenge onboard and developed their in-house training tools: digital platforms, MOOCs (Massive Open Online Courses) and custom learning tools. These digital platforms, dedicated to the on-going training of employees, are still too often inaccessible to smaller businesses. As specialised players start to move into the market, their offering must be made more visible to open up this career path to more employees.
The way training is designed and built into the working world must also be re-purposed: today's « classroom-style" modules involving a few days of training a year and immediately forgotten need to change. On the contrary, adaptation must happen on a permanent basis in companies, which must open up more widely to their environment and external experts to support employee skill development.
The digital economy will not be forgiving of any delay, and our productive fabric must be able to continue to face international competition made more aggressive by technology. The economic power map is being redrawn through innovation diplomacy. It is by addressing the issue of skills that we can stay on it. It is quite simply the long-term competitiveness of our economy that is at stake here.
François Béharel
President, Groupe Randstad France
[1] Randstad re.search survey #2 « Faites ce que je dis, pas ce que j'ai fait. Les Français, le numérique, leurs enfants et l'Education nationale » – September 2019